Post replies to the picture thread here!
How are those venom wheels? Are they better or worse on bad pavement than, say, cagumas?
A good bit smoother and they feel safer on poorer roads. That said they're still urethane and on the really bad roads it's just vibration. Buttery all around.
Thanks! Trying to make a flight compatible battery for the neo deck. I actually took some inspiration for the label from that modular pack you did for an evolve: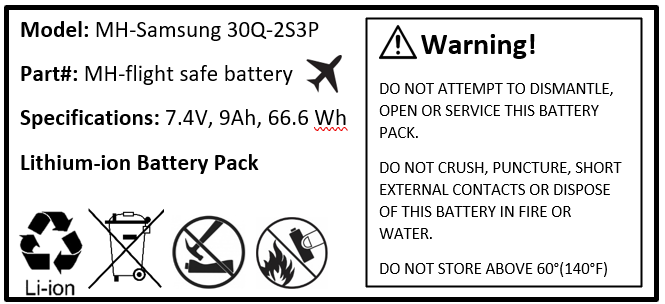 Label looks pro
nice work dude!
How are you planning on connecting the packs?
Balance wires will connect to the pcb and the side series connections will be done with bullet connectors.
The plan is to never ever clean it
<3 this. Super clean layout too!
I meant your PCBs but replied to your labels.
Your labels are morally offensive and need more sweet flames.
The PCBs though
Not sure if your serious or not but when disconnected each pack is under 99wh so I don't see any issues. All specs on the labels are true and accurate.
You're in The Watercooler so tomfoolery is fair game. Sorry friend!
It looks like he rode through a dump and then threw up on it lmao
It's got character now
I would like to subscribe to your newsletter and/or blog. What the fuck man! What's the plan here?
The board is currently in a full rebuild.
I started in the beginning of this year with it, but looks like this year everything just takes longer so it's not ready yet.
Plan is to swap the 10" tires to 11" Gokart tires.
Rim adapters are designed and in production.
I will also get rid of the LED strips. They do not like the 90degree bend around the case corner.
Battery management will be done too.
The separated front/rear drive will be combined to be controlled via CAN bus, so deck will need some routed cable channels.
I may as well change the escs to some 75V escs and run the setup at 12-16s depending on which battery I'm using. But that's not fixed yet. We will see.
Goal is to finish this build till winter so that I'm ready for some snow rides.
Al's Madness build just peed a little.
I'd be lying if I said I wasn't seething with envy right now.
I need me one of these shirts