Chapter 1
Gokart Thingybob That Probably Won't Work
Well this isn't a Esk8, nor an Escooter, or EUC. So i made a workshop to debut my journeys and other projects!
So this is Grandads Mobility chair. He passed in 2015.
We put this chair through so much abuse lol. We towed 2.50m x 2m loaded trailer with it (probably 500kg) and it chugged away haha.
Had a 4 wheel pull-cart that i attached to it so we could pull bags of dirt/sand/rocks/tools/groceries etc…
The motor eventually died, or so i think.
So now i have this frame that needs to be put to good use!
I've already started working on the frame so I'll do multiple posts in one go.
I wanted to use the original transaxle differential. So first step was to find out what type of reduction it had, after some major help from @Abusfullofnuns, it turned out to be a whopping ~ 20.1 ratio (59t/3t). Some of you will be like ''what? 3 teeth!?''
It's called a worm drive, not to be confused with bevel drive.

Bevel:
Finding how to remove the motor pinion (worm screw) was quite the adventure too, but i finally managed.

Here is what the whole drive looks like
Wheels & Motors
Next thing to tackle was Motor and wheels.
For the motor i have chosen the SSS 56114 500kv
finding rear wheel hubs was an absolute nightmare.
it has 17mm rear keywayed axle that has only 60mm of axle!!!

i eventually found a seller on
aliexpress
Rear wheels will have 10'' and front wheels will have 200x80 tires on mbs Fivestars.
I will have the back far higher as i will weld some steel brakets to make up for the smaller front wheels. Reason being is that the wheel base is quite narrow, only 470mm axle to axle, so i need wiiiide tires to counter for stability. Big rear tires allows for a higher top speed and more traction.
To get the motor to fit on the worm shaft ended up making a nice ''coupler'' in CAD.
The original motor was 180kv so the mobility chair never exceeded 6km/h, therefore the motor adapter was pretty mediocre and couldn't be used for what I'm planning.
So here is my motor mount i made for the 56114 motor

And the ''coupler''. It's basically the plastic thing and motor shaft adapter in one piece made from 6082 aluminium. I have added holes for grubscrews and will probably add 648 loctite too.
This will all be machined by Sabre Dynamics @Creavenger hopefully.

Of course there are still questions on the durability of these gears going at 60km/h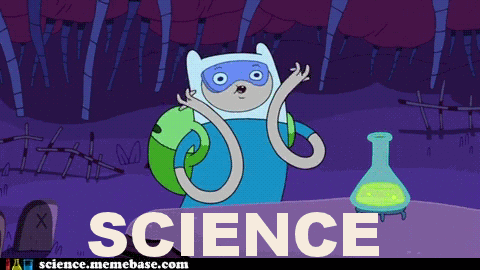 Battery
i don't want much range, but i assume I'll pull at least 30wh/km. And i needed a lot of AMPS!!!
So I'm going with A123 cells in a 16s5p configuration that's going to be made by @tinp123.

ESC
I'm leaning towards a ZESC Raiden 7. Like the dude, like the design, and isn't some flipsky shit but isn't an overpriced Trampa product.
Controlls
Thanks @Scepterr for helping me on this.
I'm aiming to use 2 twist throttle controls (one for braking and one for accelerating)
Using mechanical brakes just seems too complicated for now

Accessories
Who knows! might have some extra cash to throw in a robogotchi and Freesk8 light module

As for the seat, i will use this Amazon one

---
So that's it for now, first working on the frame and then I'll buy parts as the project moves on.
Most likely i will sell this when I'm done simply due to the fact money doesn't grow on trees ahahahahaha
But this way i continue to enjoy building and creating new things!
I've never welded before so this is a great opportunity to learn.