Yep. This is the only space I have to work on everything. My neighbors hate me. My lady hates me sometimes. I hate me sometimes.
Check this shit out. I have done some pretty cool stuff here though.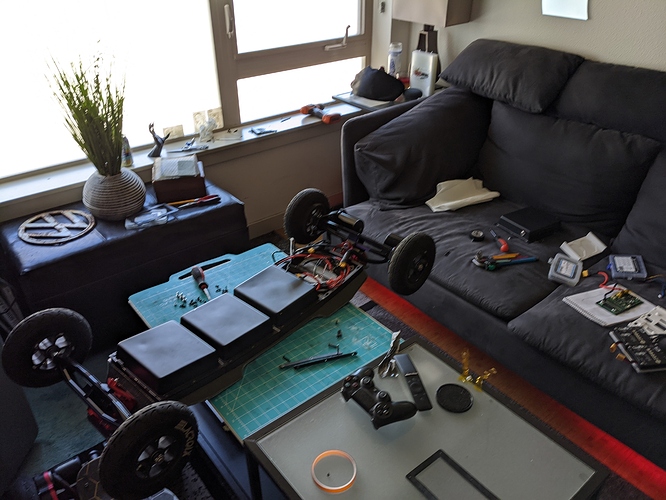 3d printer in the corner…

I use my kitchen that is literally my living room too. Gotta love these expensive tiny city apartments.