Here is my initial puck redesign. I didn't love the feel of the puck in my hand when I tried it out and throught a finger grip would be nice and safe.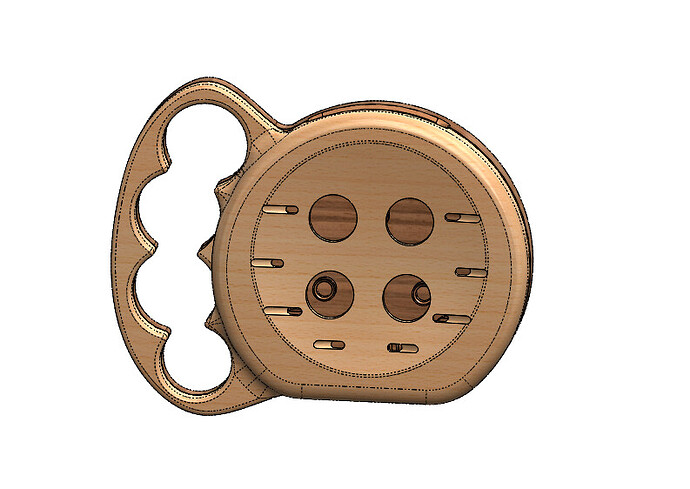 It (hopefully) saves your fingers in a crash from scraping the ground.
I'm considering making the holes on the front cover covered just so your fingers can't go all the way through but need to test a model and see where my fingers end up. If anyone can send me some photos of their hand holding their normal puck, it'd be much appreciated.
My idea will take this one step further and utilize a round slide puck (which I will model for printing) that can velcro over the front puck face while still allowing you to use the buttons and see LED status.
Hoping to add a picatinny flashlight mount to the bottom but I've been drinking so be patient.