special powers in action.
First sanding done. It's looking pretty good
Might as well show the before paint.
Disclaimer: jbweld plasticweld works wonders. It's a real bitch to apply…but the resulting smoothness is incredible.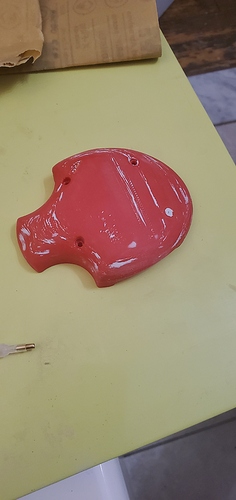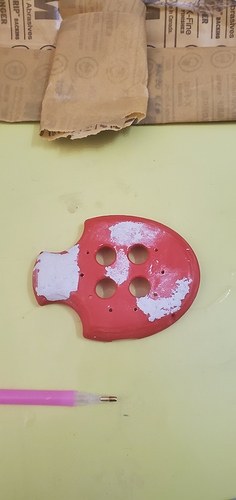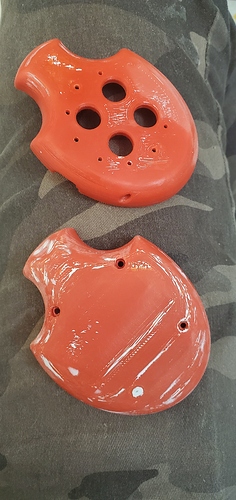 would it even be possible to have a thin slot to slide in a qi wireless charging receiver, so the puck can be charged wirelessly, but finding a small enough receiver would be a challenge
It's possible but the wireless antennas for it are pretty much all cell phone size/shaped. I've found smaller ones but they don't really gather much charge.
slow charging wouldn't be a problem I'd think since Its usually after a ride and back home or something, although I doubt its possible to have both option (port and wireless) at the same time.
can you share which one? I've tried to find one that is small enough but no avail
There are a number from oem suppliers, but here's one Adafruit carries:
Rev7 has been published to Git & wrapped for a bit now. I haven't had time to finalize the Lefty variant but I'll try to get to it this week.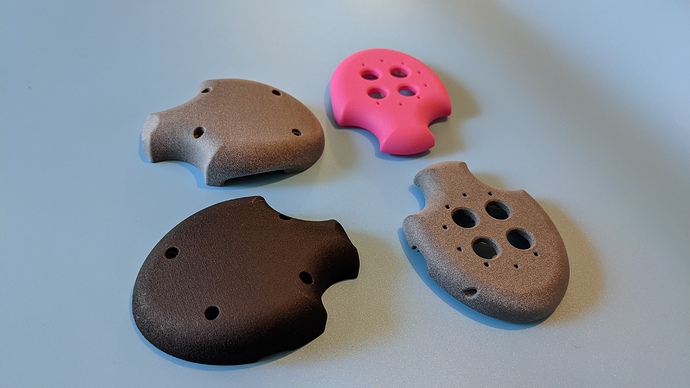 Batch 1 shell kits are shipping & we will have a small limited edition run of prebuilt/complete Puck Puck Bruce remotes available as well:
Priced at $124.95 remote only, $144.95 remote/receiver, $29.95 receiver only, USD.
mmmh I'm gonna squeeze that remote
Oh sorry. I didn't quite detail my question enough. Was specifically interested in knowing how lefty was getting around. Thought it was part of the rev7 plans and therefore asked for rev7 update
@skate420 got a custom pink/black 2-tone motif, because that's what she asked for so that's what she received. Turned out badass!
And here's the standard issue grey/black 2-tone:
Those look amazing! Does the texture feel as nice as it looks?
Es como mantequilla en un chango pelon.
Will there be some more in future?
Thought about getting one, but would like to wait till Hoyt comes up with that new thumb wheel.
We've got some of those coming too, so to answer your question- yes.
I still have the Lefty design + a pop-socket variant on my to-do list.