idk, just a random place to see all the bread i'm making

printables, builds, explosions, all the good stuff
Following for explosions. Please proceed.
we'll start with the classics
I don't understand how you do these things?
i'm a tough cookie who is stubborn about using his legs

real excited to see this winter, should be ok except the bearings
i expect the higher ground clearance to really help out with parts getting beat up
That's what I was gonna comment
I've never seen three caps blown like that lmao
It makes more sense if you know poasts boards duel as an underwater vehicle
so i just got my second set of mbs hubs, a pair of headlights (finally!), new parallel boards (double finally!), and a dummy nice DC-DC converter (36-160V down to 12V@5A.
real excthited! parallel boards have a whole slew of protection circuits

and it even has 2 usb ports out front, so i'll be able to charge 12 batteries at the same time along with up to 7 usb devices with my full charge setup
gotta create a mount thing for the lights, figure out how to sqeeze them on the trucks with the gds mounted, and get them up and over the motors
as for the converter, i gotta find a way to do the mounting and setup for that, since it has pins

and of course, can't forget
got 8 kenda tires
should last me a good while
praying for more parts to become available this coming week, and then it's off to the races!
on a different not tho, i also got bew vtx antennas!! yay no more shitty video! but i still gotta fix the settings on the quad, last flight had some really weird moments, even a countdown to arm?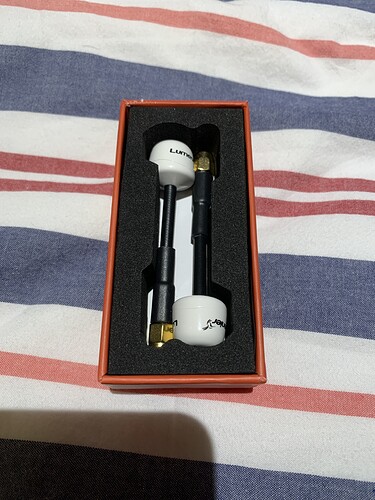 right! another update
i wrapped my gds, cause why not
and i got my second set of tires set up, growing my collection
, more to come later
silly, cause I had all the screws i needed, except 1… had to use 1 hex
and i finally got a proper fit on my RRR! i have more plans for the motors and top side, but for now, i need to update my GH so you guys can download em for yoursleves
(i have it on he wrong side in the pics cause i'm lazy to put em on the right way)
maybe i'm wrong, but sorry to say but that's going to look so shit after a few rides.


it looks hawt tho

vinyl just isn't meant for small things… unless you use 3M primer 94
it just gets dirty, but for the most part, i won't see it cause wheels
but it's the thought that counts😊
i'm still looking for other things to wrap
i guess it's been a lil bit! escs praying come in tomorrow, and i still need to work on a panel mount for all the connectors