Aren't you like in Honolulu and therefore in the USA yourself?
Hawaii is still an island, miles from its own country
USPS still delivers to Hawaii
I know, its just the distance is crazy far
Tell me about it, wearing Board shorts on any occasion is such a hassle. Plus I'd like for once to experience a 2 hour plus, road trip to go to the beach that seems like an adventure.
Does a Tombolo count as being an islander? Inbreeding aside it's quite the thing.
I know this guy. Welcome!
We need this kind of help and once thought we had it. Remind me to tell you the Jeff Wu saga one day.
Do u have wechat ? In my opinion, Taobao is the most interesting software, selling everything. We also watch live broadcasts to snap up things. (The promotion before the Spring Festival starts. If you spend 300 minus 30), at 0:00 today, I snapped up two T-shirts at a price of 31 yuan and a jansport school bag at a price of 83 yuan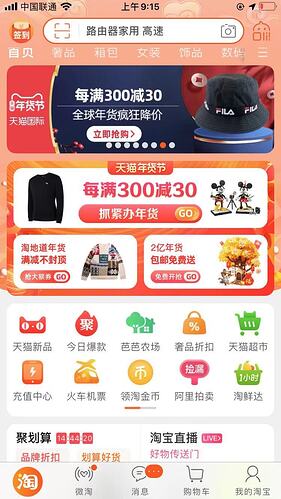 Do you have 3 hours to spare? 🤦
Basically, Jeff Wu comes on the esk8news scene and claims to be maker of electric car parts and interested in making esk8 parts. We eat it up because we've been looking for a guy that walks in and bridges both worlds, so to speak.
Jeff produces some interesting gear, to be fair. An integrated deck, hub motors and two versions of a Focbox copy in V4 and V6 flavours.
Then Andrew (founder/owner of DRI, the FreeSK8 movement, and this forum) contacts me with some doubts. I was admin of esk8news at the time, so I check Jeff Wu's IP address and lo and behold, there's a direct link to Jeremy Bogan, the esk8 con artist behind steel hubs (scam), Boa wheels (success) and Jedboard
(scam).
We confront him with proof, he lies his ass off and disappears. People are left without products and/or money.
Do you know his Chinese name? And the proof of your payment, maybe you can report the case.
I will put the product on the website with a more transparent price + shipping fee method, but it should be after the Spring Festival, and I will be on vacation next week.
The holiday is until February 21.
Our company has also encountered a scammer before. His name is Thomas, a German. He also worked in our company. After he returned to Germany, he started to operate, bought an electric skateboard and refunded the operation method, which caused us to lose the goods and money. .
No, only knew him as Jeff Wu. But thanks.
Cool. Will take a look when you're finished. This market segment will belong to anyone who offers great service and customer support.
Sorry to hear. So many unsuitable people.
I can't remember Bill, was it a fake ID or was it never shared? I remember him being scared to show it.