Heyooo party people!
I've mentioned this design competition an infuriating number of times at this point, so with further ado, here are the rules of engagement!
---
Whats this?
The Hoyt St. Electric - Puck Remote Design Contest is an open call for designers & those looking to learn CAD along the way. The Puck Remote internal 3D model (PuckGuts, as we like to call them) have been published under an open source license on the FreeSK8 Foundation Github account (links below).

We encourage anyone to download this model and try their hand at designing a unique & creative Shell Design, and then share it with the community!
---
---
How do I enter?
We're keeping it simple: just make a thread right here in the 3D Printing, CAD, CNC, & Manufacturing Category with [Puck Design Contest Entry] in the title along with the name of your beautiful creation. It's up to the designer if they want to post their progress along the way & get community feedback, or keep their design a secret until they're ready to unveil it.

Before the contest period ends, you'll need to publish your 3D models under an open source license of your choosing (and/or opt into contributing to our growing community model repo alongside the Puck Puck Bruce) and link them in your thread to be considered for the final voting.
---
---
When does the contest stop taking submissions?
Everyone will have approximately 2 months from today, Feb 5th 2021 to finalize their design entry in their thread. On April 5th we'll hold a community vote and determine 3 winners.

Rather than doing tiered prizes, each of the 3 winners will receive their own Remote Shell design (complete with PuckGuts + Receiver) printed professionally via MultiJet Fusion Nylon process (in up to 2 different colors of their choice) + additional Shell sets of the other 2 winning designs via the same printing process.
---
---
How do I get started?
You'll need a 3D CAD/design program of your choice and the Puck Guts 3D models from the FreeSK8 Foundation Github Repository:
If you are just learning CAD and looking for a recommendation, we highly recommend looking into Autodesk Fusion 360 as there are many free or discounted plans available combined with excellent documentation and a fairly moderate barrier of entry.

The Puck Puck Bruce project & 3d model Repository on FreeSK8 are also a great place to use as a reference or even as a starting point. Feel free to download the source files for that project and remix/modify/reuse them however see fit! The complete Puck Puck Bruce + PuckGuts 3d model is made available for this very reason. And please, don't be afraid to start your entry thread early and share your work in progress!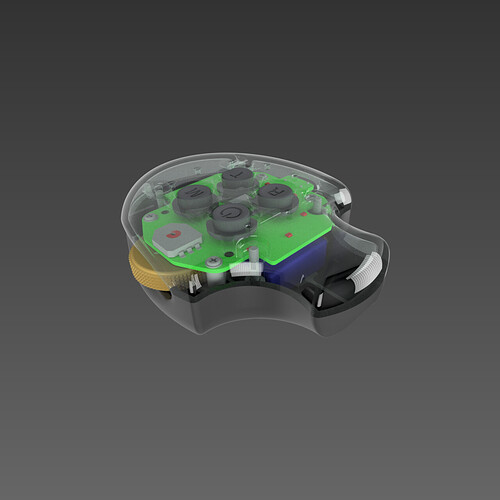 We will be hosting "CAD with Me!" live design sessions in the coming weeks & months, so if you have questions or need help with your design, be sure to stay tuned for more information on those.
This contest is being sponsored by none other than the wonderful folks at Hoyt St. Electric Skate & the dirty scoundrels of Derelict Robot Industries.
Looking forward to seeing what you guys come up with!