What's up folk! This has been a long time coming as I've yet to create a thread/topic on a forum.
This corner will cover my journey through a couple builds currently on the tables.
I've been digging deep learning diy the last 8 months or so. Ordering parts, finding out they won't fit, ordering more and the cycle continues.
This is as much for documentation of my building journey, as it is to put myself on blast. I'm a NOOB, a PUTZ, an armchair diyer. My daily ride is a backfire zealot(
). My doggo driver is a bkb tayto.
Both are fun boards, but both have limitations.
My 2 builds going have specific the purpose of replacing/upgrading my current rides duties/abilities.
First off is a Moonshine Sidekick to replace the Tayto. Kicktail, mallgrabbable, local errand runner/dog runner.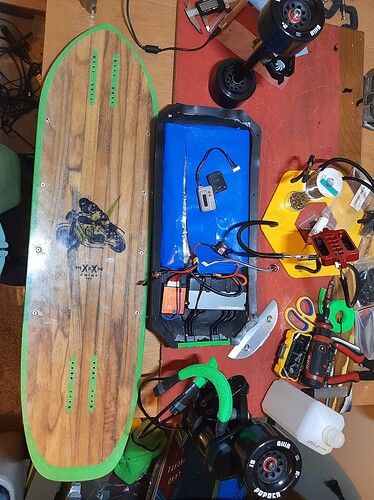 This one has a skin special to me, fabric should be here in about a week! My goal with this one is the ultimate "short" kicktailed board. Capable of speed, yet still compact and portable.
Next up is a TB40 v2 that will replace the Zealot. A daily driver that is capable of good speed and heavy carving while still being manageable size wise. I currently get 10 miles range going full trottle (bonus points if you get referance…) on the zealot. I'm looking to get 20ishout of this one. Battery is a 12s4p p42a on thane so it should be manageable.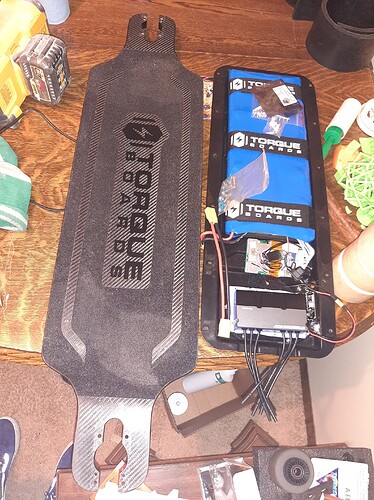 This board will do the bulk of the work as I tend to get out after dark frequently on open roads and can rack up a decent bit of miles.
Leave any expectations at the door, cause this is a corner of the forum where I'll be exercising some pretty noobish shit compared to most around here. While I'm an anal fuckwad, my expectations are low as well based on my experience level and my average BAC that I tend to build with. Beyond noobalicous mechanics, I may pull off some fun aesthetics with a bit of experimentals mixed in.
I've soaked up a ton of info from this community. A lot on my own, and plenty of hands on from gracious(and cunty) contributors. With that I'm very thankful!
I'm so stoked to have control over most aspects of my boards as opposed to being at the whim of pre-made closed garden manufacturers.
Riding snowboards/esk8 are a big part of my mental health. It's my healthyish escape. Building and the learning that goes along with it are slowly becoming a part of it as well.
So welcome to my corner of this forum!

Get ready for some half buzzed up average skateboard building.
This is where the shit magic happens.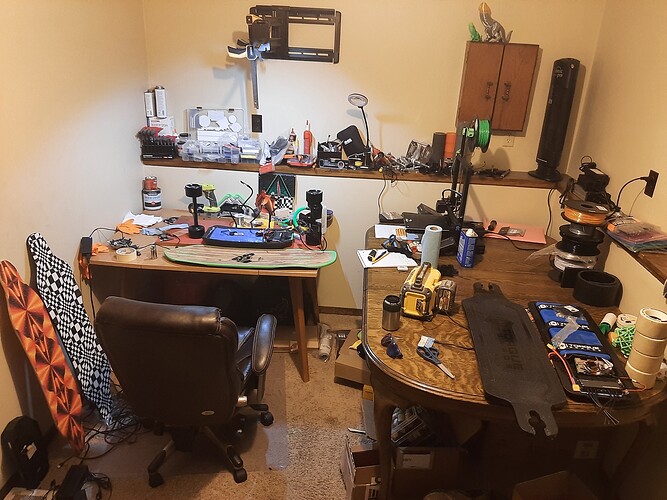 More scallawaggery to come soon