If you don't know our friend @fessyfoo blew the fukk outta his FocBox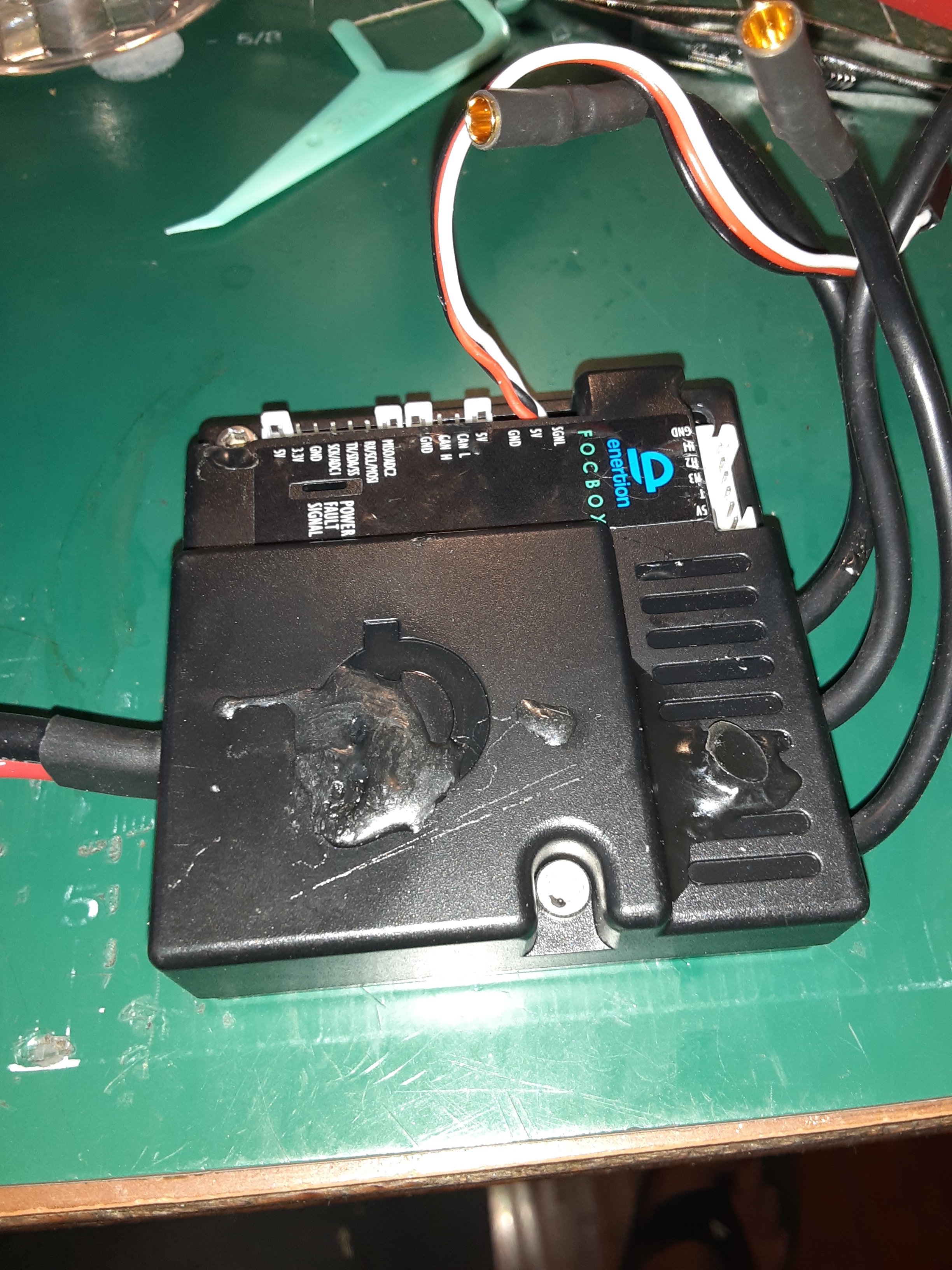 at least 2 FETs were effected:

and it looks like the shunt resistors took a beating as well: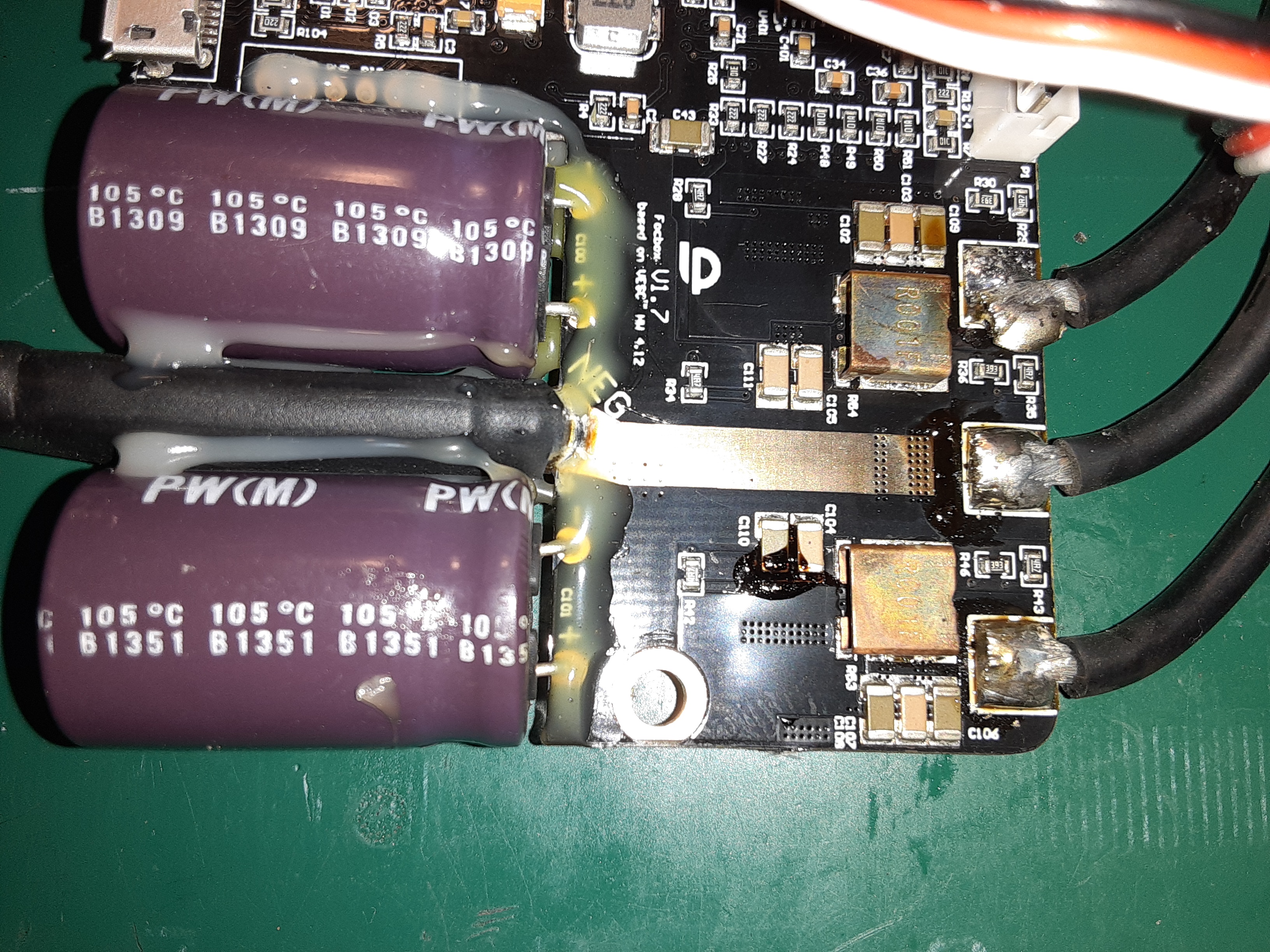 in fact one phase wire may have become destabilized and shifted due to the heat?? I fisserated that lead and cleaned up the two small capacitors: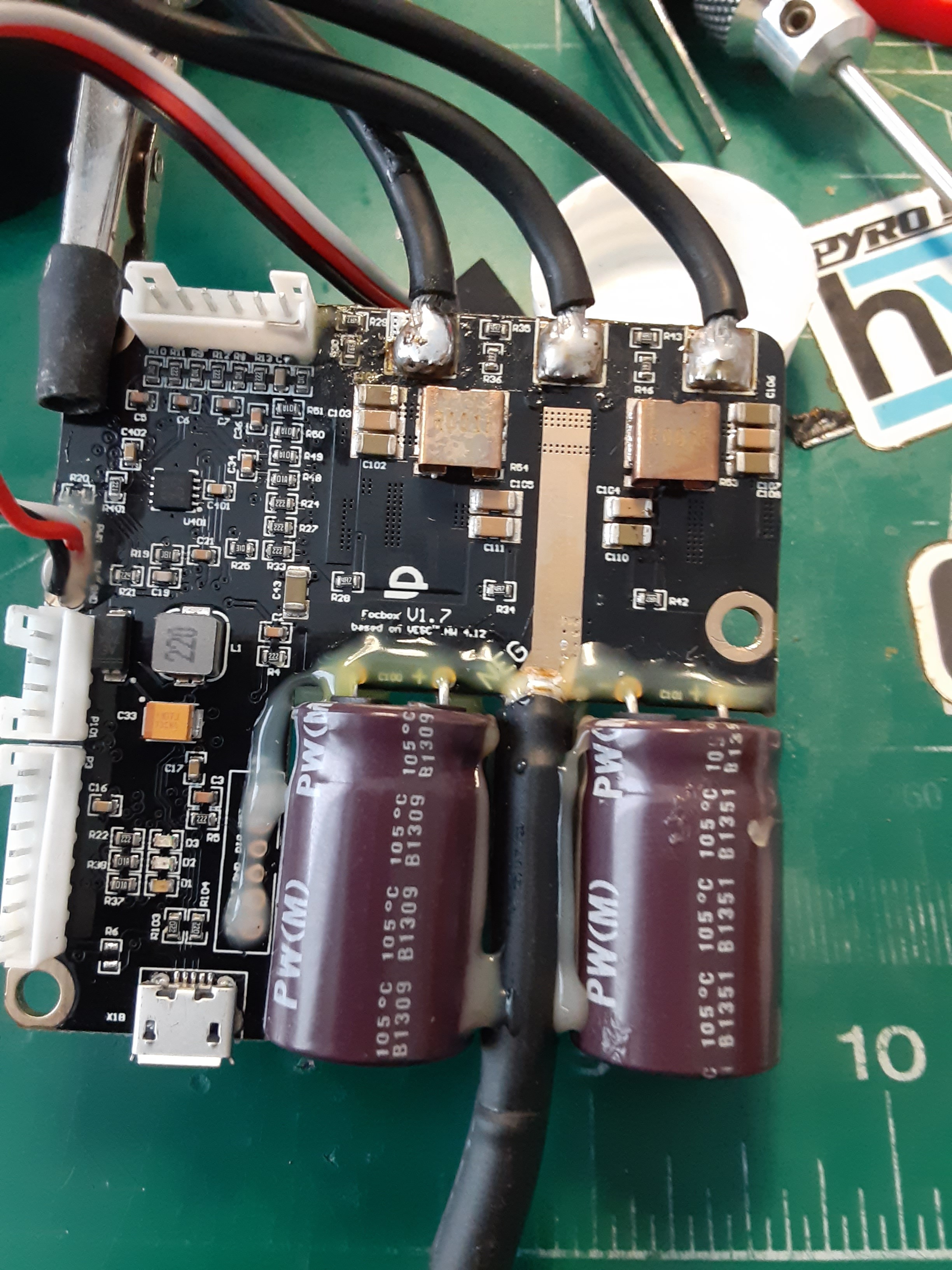 I took the PCB to the hot air station and eliminated one FET
The second FET fought back… 1/2 of the FET welded itself to the solder mask and copper
I got most of it cleaned up: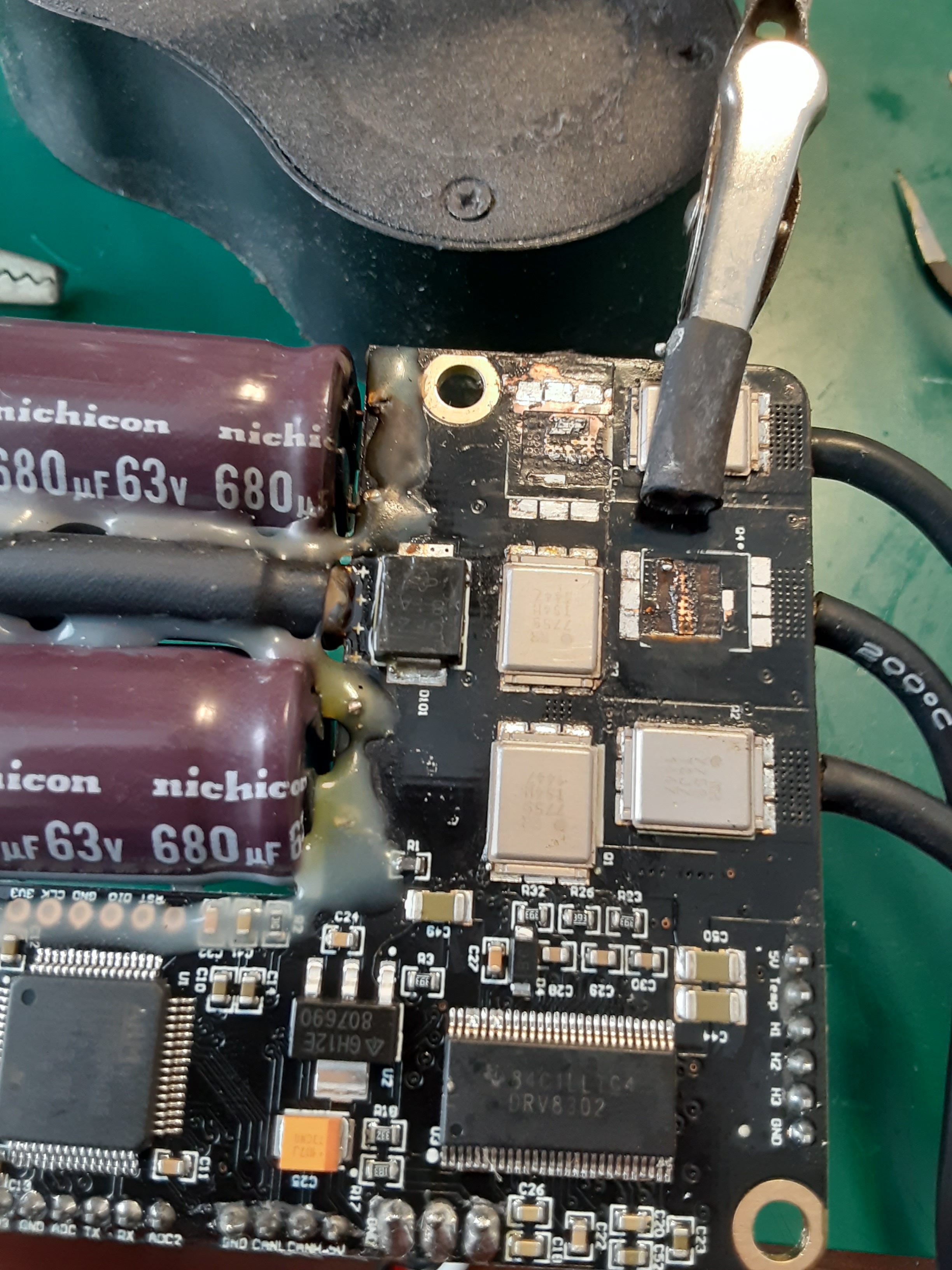 after all this I ran a continuity check on the main battery leads and after the capacitors drained there was no continuity between the positive and negative leads… sounds auspicious…
regarding the FETs, from any three of the distinct solder pads either side of the FET there is continuity, and there is NO continuity between any of the solder pads and the copper trace that was under the FET… I think this is GOOD… expert opinions desired…
Do you think this BoxOfFoc can be saved? any idea of where I can get a BOM for the required direct FET?
(I can just make out l(diode symbol)R 7759 TSJ7 1447) on one FET and l(diode symbol)R 7759 TS4N 1447) on another…
Do you think as it sits it's safe to power this up with a fused smoke stopper?
should I quit and go have a margi and a joint?