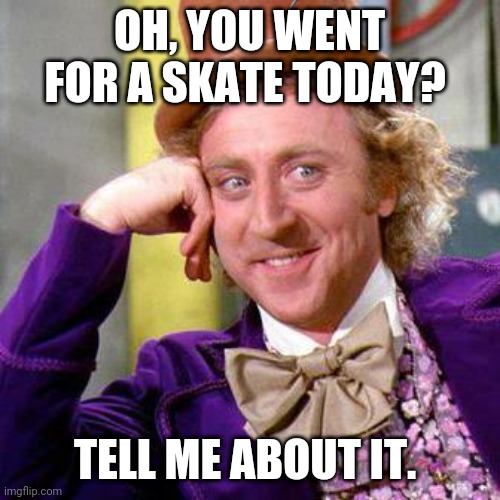 Share your logs, photos, and tell us how your ride went!
Went for a ride with my neighbor today.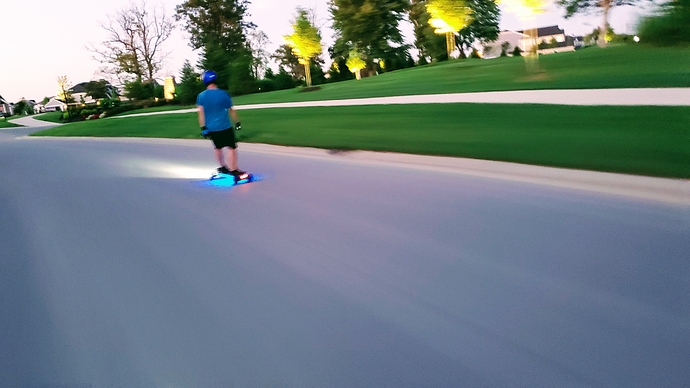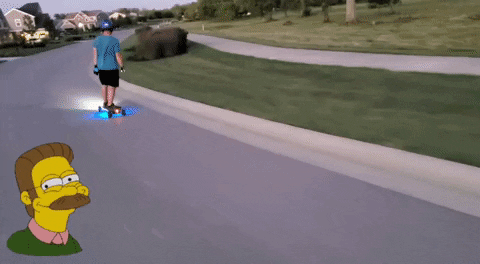 We've rode twice before, last summer. He hasn't asked to since then until yesterday so we went around the neighborhood, sports complex, and park at sunset.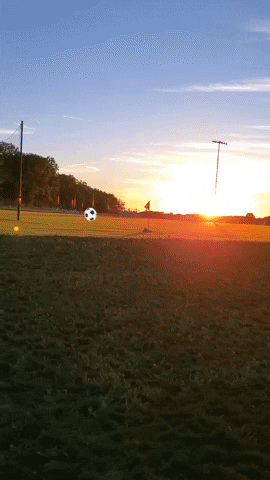 He hit ~30 mph which was impressive. I saw him catch some speed wobbles though which was scary. He didn't seemed phased but mentioned how loose the board felt. I agree, I need to add a washer or change bushings or baseplate angle a bit.
Weather was perfect and roads were all clear. I hope he builds one soon.
Today on my esk8, I almost smashed a little girl on a bike. Would have been bad for her.
Today I left my esk8 in the shed and pushed/pumped my Demonseed 42 for 8km around the wetlands. It was glorious.
@Venom121212 could we change the title of this thread to "… today on my EV"?
Kinda wanna keep this place as inclusive as possible
It'll be ok, kookster. How else are we going to trick the girls to come play with us?
I've seen you on your motorised dildo seat bike. Happy to share photos for anybody interested.
Fine but the meme stays "skate"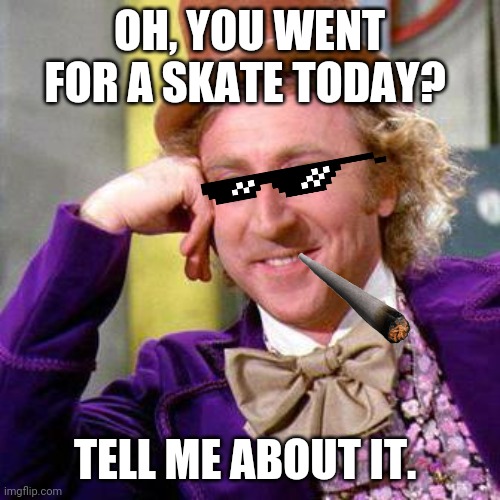 Deal
thanks bro
yesterday on our nonspecified vehicles of choice @fessyfoo and I went from here:

to here:
a little this:
and a little that:
no dildos were harmed, and
@k00k
didn't crash, although he made a spectacular unplanned curb jump, and a
walk to the nose "statue of liberty" save
…
we had fun
Some old ladies got mad I was skating on a bike path posted "no motor vehicles"
Gave 'em the thumbs up and was gone.
Lol I love that, i usually just wave and smile
in kommunist california an electric sk8board is not a motorized vehicle
and we sk8ed past untold numbers of "no skateboarding" signs and completely disregarded the 8mph boardwalk speed restriction
yeah we're outlaws like that
Fuck right off. I see you getting your usual half-chub over e-bikes left and right.
does it count as arousal if I'm only half-chub?
Well per the definition I think our beefy boards are considered motorized.
The laws a bit fuzzy though but no cops give me problems. If anyone asks it's not powerfully enough to be considered motorized
I am going to electrify my Brompton and spam the shit out of this thread.
brompton… WTF…
Is it worth buying a Brompton?
Brompton bikes are surprisingly enjoyable to ride
Of course, you can't quite ride it like a normal bike - it doesn't like jumping off curbs and doing wheelies. But they're so well geared, that with a following wind, you can outpace many riders on full-sized steeds.
EDIT:
double DAWG dare ya!