Still waiting, longing desperately for dong.
Well lemme know if you don't receive the dong soon. I will cover your dong needs.
Im starting to suspect you two might not be talking about an esk8 remote…
First pass design on the FreeSK8 Remote PCB/internals is done and being sent off for a prototype run.
Current specs:
Cybertech Hall-Effect Milspec Thumbwheel
ESP32 MCU w/ 16meg flash
Xbee3 2.4ghz DSSS Radio
1.3" TFT IPS LCD
Haptic Vibration motor + driver
90db Buzzer
12-bit 4-Channel ADC
2x Joystick/Thumbwheel/Trigger inputs
Up to 3 buttons, externally mounted for flexibility in design.
USB-C charging
LED-Push button for on/off
The internal PCB will have its own frame/enclosure that houses a battery slot. Trying to make this as modular as possible so its easy to design different style grip enclosures around a uniform internal module. Here's an example from an earlier design:
Will have some more progress updates to share once new hardware arrives. Cheers!
Will these buttons be configurable to control items such as:
or
This is awesome.
So if I'm understanding you right, we open up our shell, pop this module out, and pop it into another shell? (over simplifying it i'm sure but you get the idea)
That's the idea, borrowed from the RC aircraft/drone world where the handheld remote usually has a 'TX Module' in it that is swappable. The new shell designs I'm working on (The Bruce Strikes Back / Dongzilla) have a slot for the Remote Module that it pops right into.
That's exactly what i was thinking about! That's an awesome idea. Has anyone told you that you have a beautiful brain.
We need to come up with a better name than crystals. Confused the hell out of me as a kid.
I'm down for a skinny dong Jr.
I just took my beta unit apart and noticed that the wires which come out of the thumb wheel box are all slightly damaged on the point they are bend.
Didn't cause any issues, but I thought it's something worth to mention.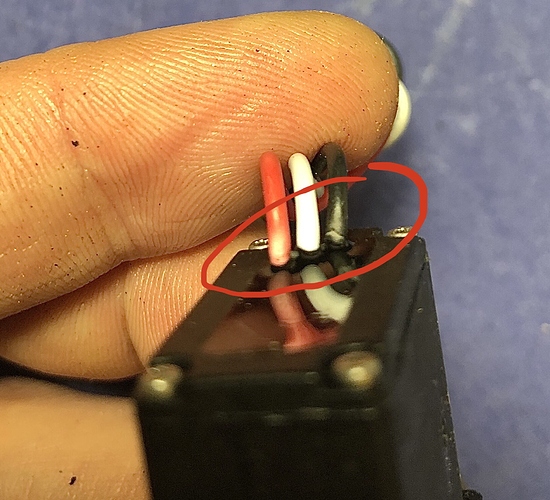 We'll be talking about it on this weekend's Shop Talk via Google Meet.
Had to redesign the initial PCB to fit into the Bruce2.0 design a bit better. PCBs incoming.
Love seeing a plan come together!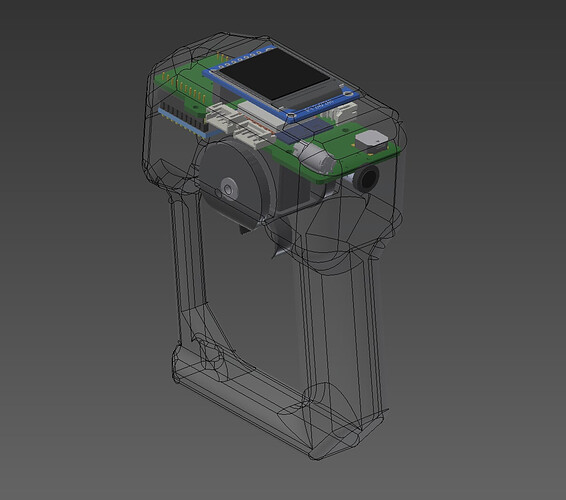 I would love to have that base bash guard in the form of a picatinny rail for accessories like flashlights, bear spare (for dogs), and tazors (for neighbors or EUC riders).