i feel, like I'm watching immortals do work!
look at how far the bruce has come…
I asked Justin how to finish and watched several youtube videos but none of them are consistent with each other so I'm trying tests and I've never done this before so I'm sorry @Flasher. But I sanded out the print, sprayed 4 coats of sandable filler. Once that dries, I'll be sanding it again, spraying primer, letting that dry. Applying one thin coat of black truck bedliner and maaaaaybe a coat of matte black?
I literally printed out Rev 2 all the way to Rev 6 so I have some test dummies and I'll let you guys know what worked best.
No biggie. Can't and won't complain. If I need to, I'll use sugru to refill and sand it again
side point.
three finger style feels awesome.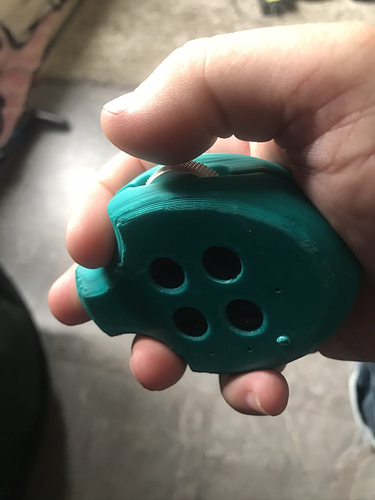 except I can't use it for real. wrist guards muck everything up. but 2 finger style works.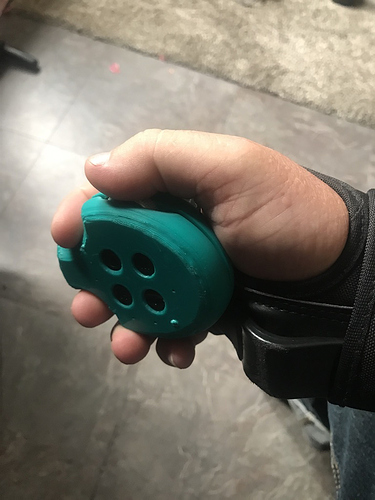 You know I am, just need a new wheel too.
I don't think it's feasible given the size of the remote + the range in people's hands/grip. Have the feeling it will work for some and be uncomfortable for others.
I think a better option might be a TPU sleeve/case around it.
I can play with it at some point, but for now I'm out of design time to keep iterating on this. I still have to do the Lefty version. I can circle back later for a future revision though.
Still need to refine my technique, but I'm gonna hop on the Nylon purchase just in case I don't figure it out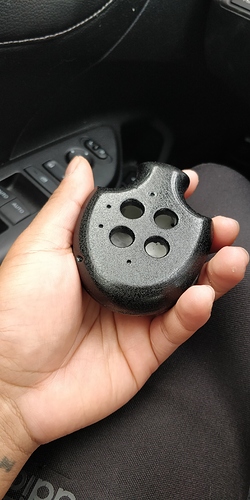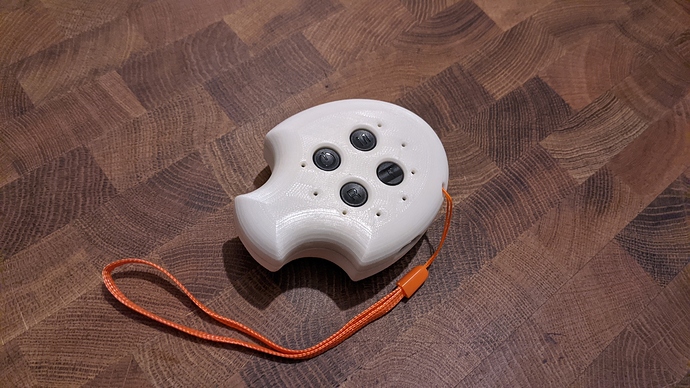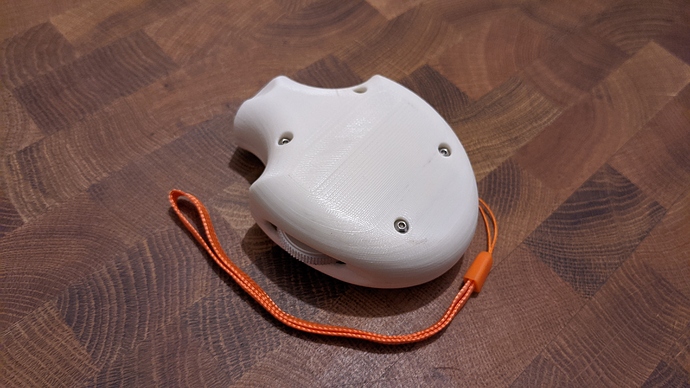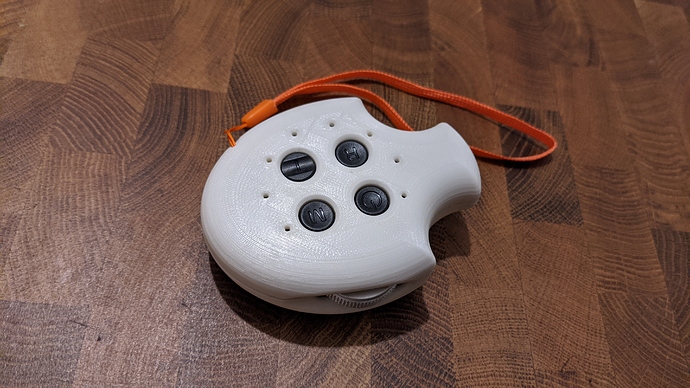 Final rev6 resolved the overtighten/vibration motor issue entirely. I've got to get a few other remote things moving along this next week but I'll try to get the leftie version finished + posted this weekend.
I like how the thumbwheel sits in a beveled valley.
super clean print!!!
what layer height have you found to be magic?
I'm using 0.1mm there. I should note that I changed print orientation on the top piece from prior prints: both top/bottom were printed with the exterior facing up
show me your supports settings… !!!
please.
That's gonna be a right hand for me please my man. Pretty excited to give this a crack.
I had to increase Z support distance or it wouldn't come off cleanly. But I've generally been successful doing 12% support lines
@Andrew's are probably much better
I'm a cheater and use Simplify3D for anything requiring supports, so I'm on EZ-Mode supports. I can share the gcode for a Prusa if anyone wants
I'll take it for when I get my printer recalibrated