Got a new place for the family. Had a sweet little office and workshop in my old spot. Wasn't equipped as I'd like, but it was a nice hideout away from the fam. The basement was finished but not as nice as they wanted so they'd leave me alone.
The original plan for this house was for me to get stuck in the garage. I was sort of ok with it, but didn't realize how few power outlets there are in the new garage. I'll definitely be adding if I get other stuff done. Certainly not enough outlets to run a second fridge, lighting, chargers, electronics tools, and car maintenance tools.
I put my foot down and claimed some space in the bonus room. I'll use this thread to share the start of projects and to keep me honest in moving forward with the "shop" space.
Still working to get moved in and the garage is a mess. I'm claiming this half of the garage for bikes, tools, and deck work. The other half will be for another new toy I'm planning.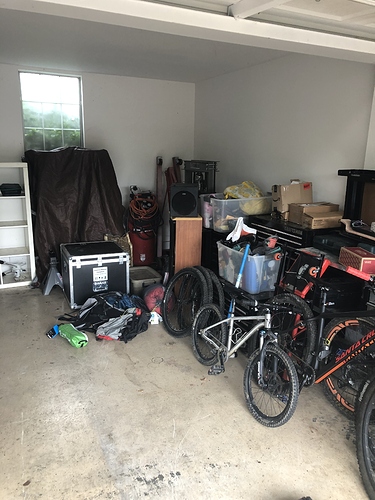 Have my indoor table set up and starting to unpack. This space will be for electronics and building. Still need to set up the room. Down side is it's the back of the theater/gaming room. Solder fumes and kids are ok, right? Have a downstairs set up too, so may force them to stay there.
I have some extra dressers that I'll put on either side of the table for the rear speakers to sit on and for me to keep supplies and skate tools inside.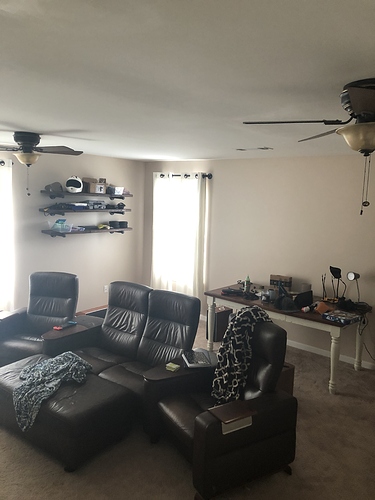 Still have a bunch of unpacking to do and I'll update as I make progress. Kind of bummed but also kind of excited to keep my space a little more straightened.